Under the new regulations of the Aliens Act, certain groups of workers can be granted a temporary stay of up to one year without paying tax. Those workers are called digital nomads. Who are digital nomads, and what are the advantages of such a life in Croatia?
According to the official definition, a digital nomad is a national of another country who is employed or performs jobs through communication technology for a company or his own company that is not registered in Croatia, and thus does not perform jobs or provide services to employers in Croatia.
The flexibility of work allows digital nomads to visit many beauties that Croatia has to offer, learn a lot about the culture and get to know our heritage. This is an ideal time for you to move your #workfromhome job to Croatia. We bring you the top 5 locations you need to visit while in Croatia.
1. PLITVICE LAKES
If there is anything that is more familiar to tourists than Davor Šuker, then it is definitely Plitvice. With its 16 emerald lakes, NP "Plitvice Lakes" are our first national park, and today they are part of the UNESCO cultural heritage. The best time to visit the park is definitely spring when nature blooms, but it is becoming more attractive in winter as well. Plitvice is located less than two hours by car from Rijeka or Zagreb.
2. KRKA WATERFALLS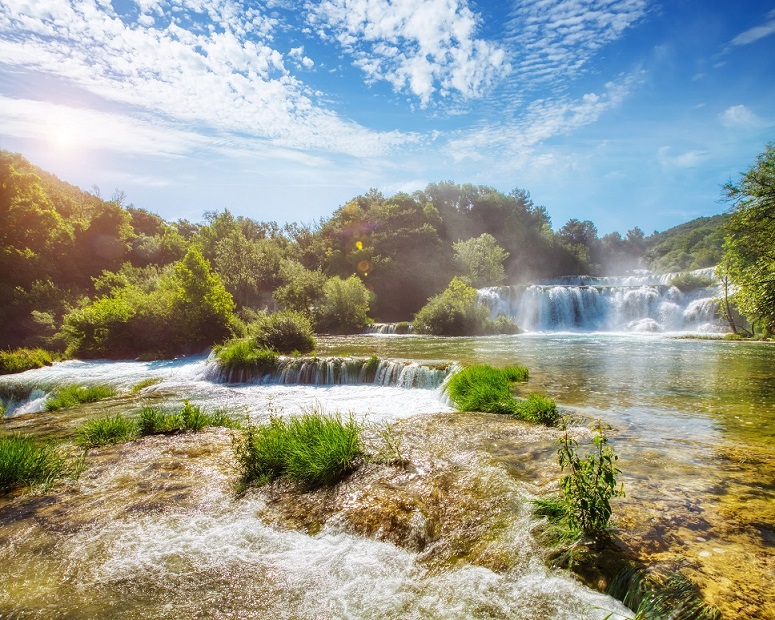 After Plitvice Lakes, Krka National Park is the most visited national park in the country, and is ideal for a day trip because it is only an hour away from Split. It covers more than one hundred square kilometers. The most famous part of the park is certainly the waterfall Skradinski Buk, and the best time to visit Krk is definitely summer.
3. MOTOVUN
Motovun is one of the most beautiful and best-preserved medieval settlements in this part of Europe, and is best known for its world-famous film festival, which turns this otherwise sleepy town into a cultural and entertainment center every summer. Motovun is an hour's drive from Rijeka, and accommodation in picturesque villas and secluded stone houses can be found on Airbnb.
4. ZAGREB
In the last ten years, the Croatian capital has become a real unexplored mecca for tourists, and thus digital nomads, who can find indigenous food in the capital, the hustle and bustle of the city and the silence of the nearby mountain Medvednica. Many technological hubs are located in Zagreb, which is well-connected by a network of trams, bus lines and accessible roads. From the center of Zagreb to the top of Sljeme by car you need only half an hour!
5. DUBROVNIK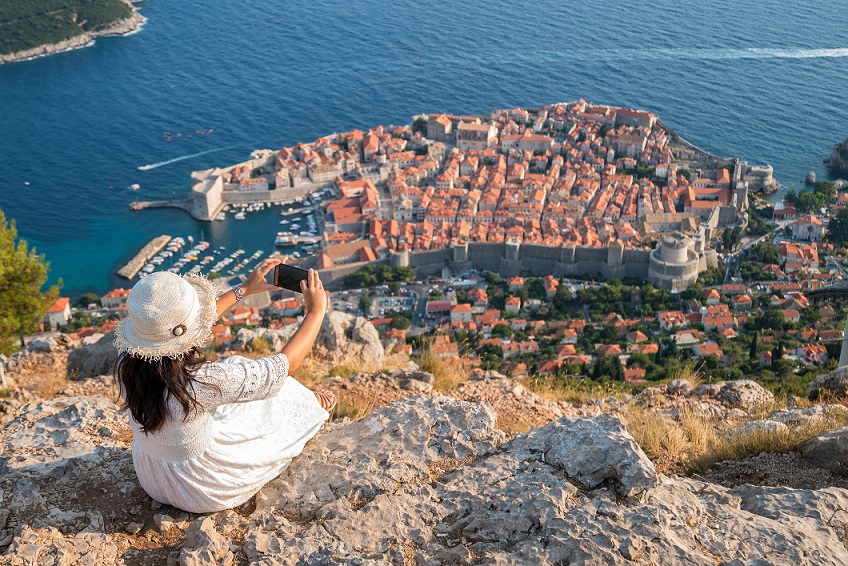 The city in which the most famous street Stradun is located, is also the first European city in which slavery was abolished, and freedom is guaranteed to everyone, even woven into the official flag. Take a walk through the old town where the spectacular scenes of the Games of Thrones series were filmed, or have a coffee from the walls with the most beautiful view of the bay. Take the cable car to the hill Srđ, overlooking the city, and bring home unique jewelry from Konavle embroidery as a souvenir of this medieval town. If you are not a person of this type of jewelry, many souvenir shops also make handmade coral jewelry by hand. You can reach Dubrovnik by car or plane from Zagreb and Split.
6. SPLIT
There is so much to say about Split - a city that was once ruled by Emperor Diocletian, today is one of the most popular destinations for digital nomads precisely because of its excellent connectivity and mobility. Take a walk through Diocletian's Palace and feel the breath of Roman times. After a working breakfast on the waterfront, take a break along the romantic hill Marjan or go on a shopping trip to one of the three shopping centers in Split.
Digital nomads have been living and working in exotic places like Bali, Hawaii and Mexico for years. For some time now, Croatia has been an ideal country that unites the culture and infrastructure of technologically modern Europe, as well as the atmosphere and pleasure of the old Mediterranean.
With top service awarded dozens of medals for excellence, quality of service and the official Safe Stay in Croatia label, ORYX Rent a car is the first in Croatia to offer a specialized offer tailored-made for digital nomads. Get a 5% discount for car rental for a minimum of 10 months, and for all information contact reservations@oryx-rent.hr, Facebook ORYX Rent a car or phone +385 (1) 2900 333.